We're committed to
meeting the global demands of
industrial and life science markets.
At Toho Inc. in Chicago, we're a growing team of motivated business professionals, engineers and scientists.
Within the Toho Group of companies, we employ over 800 people across 10 sites in 5 Countries.
Reflecting the community around us, diverse, talented and passionate about what we do.
Multi-lingual and well traveled, Toho's people, like our customers, are truly global.
Investing in growth, we share benefits of healthcare, dental & vision insurance, a 401k plan as well as incentives, professional memberships and training from our urban factory-loft work environment.
At Toho, we don't just accept difference—we celebrate and thrive on it.
Toho Technology Corporation Headquarters 3‑10‑22 Sakae, Naka‑ku Nagoya, Japan 460‑0008 81‑52‑251‑7211  http://www.toho‑tec.co.jp/
Toho Technology Corporation Inazawa Factory 1 Higashi 5‑Chome Orizushimomachi  Inazawa, Japan 492‑8501 81‑58‑724‑1211 http://www.toho‑tec.co.jp/
Toho Technology Corporation Tokyo Office 2F, Meiji Yasuda Seimei  Matsuhiro‑cho Bldg., 5‑1‑2 Sotokanda Chiyoda‑ku, Tokyo 101‑0021 81‑35‑812‑2181 http://www.toho‑tec.co.jp/
Shanghai Toho Technology Qingpu Factory 1008 Huijin Road Qingpu Industrial Park Shanghai, China 201707 86‑21‑69212611 http://www.shtoho.com/
Shanghai Toho Technology Headquarters 2201 Yan'an Xi Lu  International Trade Center  #2612  Shanghai, China 200336 86‑21‑62786999 http://www.shtoho.com/
Scientech Corporation Distributor No. 182, Bade Road Hsinchu City, 300, Taiwan 886‑3‑516‑5177 http://www.scientech.com.tw/
PT. Toho Technology Indonesia Headquarters Jl. Cipinang Cempedak II  No. 45 Jatinegara  Jakarta Timur,  Indonesia 13340 62‑(21)‑2936‑0907 http://www.toho‑tec.co.id/id/
Intercovamex Distributor S.A. DE C.V. Subida del Club No. 62,  Colonia Reforma Cuernavaca Morelos,  México C.P. 62260 52‑(777)‑313‑2260 http://www.intercovamex.com/
LOT‑QuantumDesign GmbH Distributor IM Tiefen See 58 Darmstadt, Germany D‑64293 49‑615‑18‑8060 https://www.lot‑qd.de/
John P. Kummer Ltd. Distributor 6 Woodstock Court Blenheim Road Marlborough,  United Kingdom SN8 4AN 44‑167‑251‑8150 http://www.jpkummer.com/
ScienTec Distributor ZA de Courtaboeuf 17, Avenue des Andes,  Bâtiment le Cedre Les Ulis, France 91952 33‑1‑64‑53‑2700 http://www.scientec.fr/
LOT‑QuantumDesign Italia Distributor Via Francesco Sapori, 27 Rome, Italy 00143 06‑500‑4204 http://www.lot‑oriel.com/
AVBA Hi Tech Services Ltd. Distributor 26 Ba'alei Ha'melacha St. P.O.Box 25229 Haifa, Israel 31251 972‑4‑644‑9000 http://www.avba.co.il/
Toho Technology Inc. U.S. Headquarters 4809 N.  Ravenswoood Avenue: Suite 113 Chicago, Illinois 60640 1‑773‑583‑7183 www: tohotechnology.com
Toho Technology Inc. Silicon Valley Operations www.tohotechnology.com
Intercovamex Distributor S.A. DE C.V. Subida del Club No. 62,  Colonia Reforma Cuernavaca Morelos,  México C.P. 62260 52‑(777)‑313‑2260 http://www.intercovamex.com/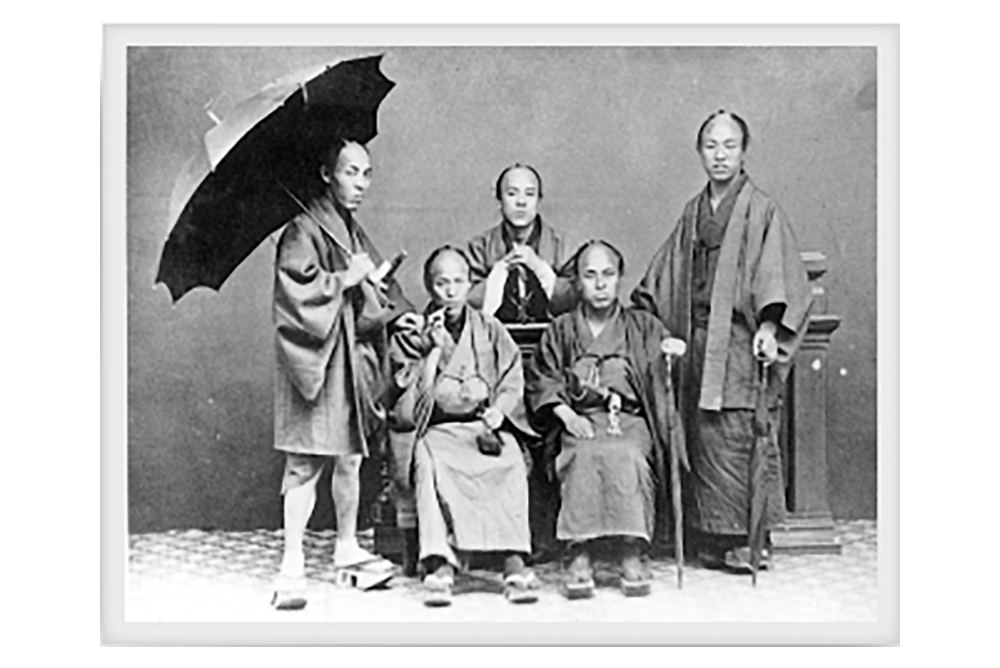 We are a family owned, global business with roots in Nagoya, Japan dating back to 1819 when the Tomita family seized an opportunity to distribute imported American dry goods in feudal Japan. With a legacy of over 200 years in business, we extend to our customers the same commitment to innovation as that of our predecessors.
In 1819 in Nagoya, Japan, the Tomita family, founders of modern-day Toho Technology, saw a new business opportunity and began distribution of imported American dry goods into feudal Japan. As markets and society changed, the business operation also evolved taking advantage of economic growth in land development, raw materials, and commercial industries.
In the first 100 years of business success, the company expanded operations and continued to meet the growing need for newer products and innovative solutions. In mid-20th century Japan, Toho soon emerged as a distributor and manufacturer of industrial electronics and new technologies with a foundational relationship with Hitachi and other local electronics manufacturers.
In the latter years of the 20th century, Toho diversified operations to include manufacturing of inspection and wet process systems for growth market semiconductor, material characterization, flat panel display and dynamic glass suppliers. Operations in industrial electronics, contract manufacturing, and automation also expanded to meet market demands in microelectronics, automotive and various industrial market segments.
Toho's Metrology and Wet Process businesses have broadened its product portfolio to include sophisticated cleaning and inspection systems. Since the late 1990's Toho's processing and inspection businesses have been further enhanced with consecutive acquisitions and technology transfers from leading American Fortune 500 companies like KLA-Tencor, Nanometrics, Zygo Corporation, Becton Dickinson and other global leaders in technology.
As in the past, Toho continues to dynamically grow and develop new business operations in mature and emerging markets. New businesses have been expanding in China since 1994 and in the United States since 2001 with the establishment of Toho Technology Inc. in Chicago Illinois. Recent operations have been established in Korea, Taiwan, Singapore and Indonesia as opportunities in Asia continue to expand.
Embracing the entrepreneurial spirit of its founders over 200 years ago, Toho continues to pioneer its way toward the next generation of business and technology with its recent food pathogen detection operation; CERTUS focused on revolutionizing the way food producers and laboratories protect the world's food supply and people from foodborne illness.
Toho Technology is committed to meeting global demands for extremely sophisticated and reliable technological solutions in a wide variety of industrial markets. To fulfill this need, Toho Technology continues to aggressively invest in people, technologies, and operations that will meet the challenges of tomorrow.
We demonstrate respect for our clients, co-workers and ourselves by being accountable, reliable, trustworthy and responsible in everything we do.
We strive to take our business – and yours – to the next level. In every interaction and with every product, we bring commitment and a craftsman-like spirit of precision.
Toho supports progressive local organizations that make a difference in the communities where we live and work through contributions of our time, talent, and resources.
Stop Foodborne Illness is a national nonprofit, public health organization dedicated to the prevention of illness and death from foodborne pathogens. Neighbors in the same building, Toho promotes Stop Foodborne Illness as part of our mission to make a difference in how food is made, tested and verified.
We're able to meet changing industry demands because you let us know and we listen. Have something to say?
Question to ask? Let us know.
We love to hear from our customers.
Contact Us